My name is Alexandra Taylor-Hughes and I am the artist behind Alexandra's Babies. I live in Kent,The Garden of England, and spend my days creating beautiful babies which are adopted worldwide!
I am honoured and delighted to have won "Best Reborn in Show" as voted for by the public and fellow artists at the Joy of Reborn Dolls Show in Brighton in April 2009
I am also delighted to be Featured in the following magazines: Hello Dolly June - July 2009 Hello Dolly June - July 2010 Discovering Dolls October 2012
In May 2014 I was awarded Best Reborn at the Great British Doll and Bear Convention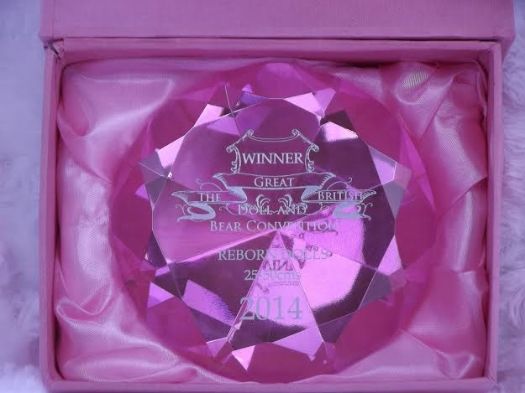 Feel free to visit my Gallery.